Real Estate in University Park
University Park is an extensive community of 32 individual neighborhoods, all with their own unique set of attributes. The first home was built in 1994 and the last home was completed in 2017. University Park is completely built out with no remaining vacant lots available for new construction.
Useful Real Estate Information in University Park
University Park is a well-established, gated golf course community in one of the most desirable locations in our area. The commitment to the natural beauty and mature, majestic natural landscaping makes this a truly unique community.
Additional Info
In-house community management including:
Common Area and Infrastructure
Community Services
Access Control
Accounting
Realtors in University Park
Currently there is no official listing agreement with any individual brokerage firm or agents. The former real estate sales office has been renovated and transformed into a community center.
Our award-winning, planned and gated community features 1,200 homes located in 32 unique, enclave neighborhoods, each carefully planned with most home settings featuring either golf course, water or conservation area views with privacy a priority.  Lush, tropical landscapes abound featuring "green"and open spaces. 
Eaton Place
Eaton Place is at the center of the Park within easy access to the Club. There are 86 homes in the neighborhood from 2,700 to 3,200 sq. ft.
Grosvenor Gardens
Located near the entrance of University Park, Grosvenor Gardens features 29 custom homes in one and two-story designs, ranging in size from 3,000 to 4,500 sq. ft. on footprints of 1/3 acre+…
Chelsea
The Chelsea neighborhood is an intimate enclave of 9 spacious, custom homes located near the rear entrance of University Park. Home sizes range from4,000to nearly 6,000 sq. ft., all with pools under large lanais with water views…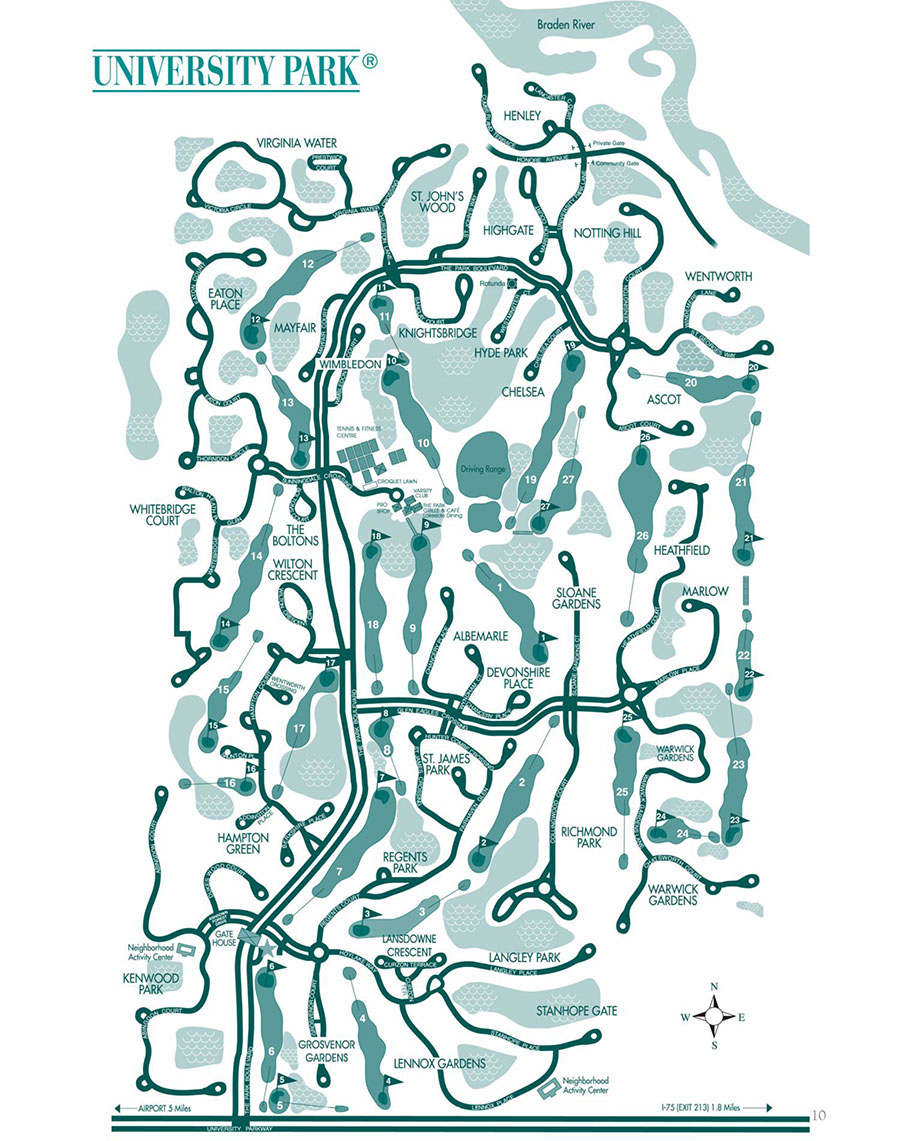 Exceptionally Maintained
Because our community association owns and manages our property management company, our grounds are some of the finest maintained for any residential community. 
Should you have any questions or suggestions please do not hesitate to reach out.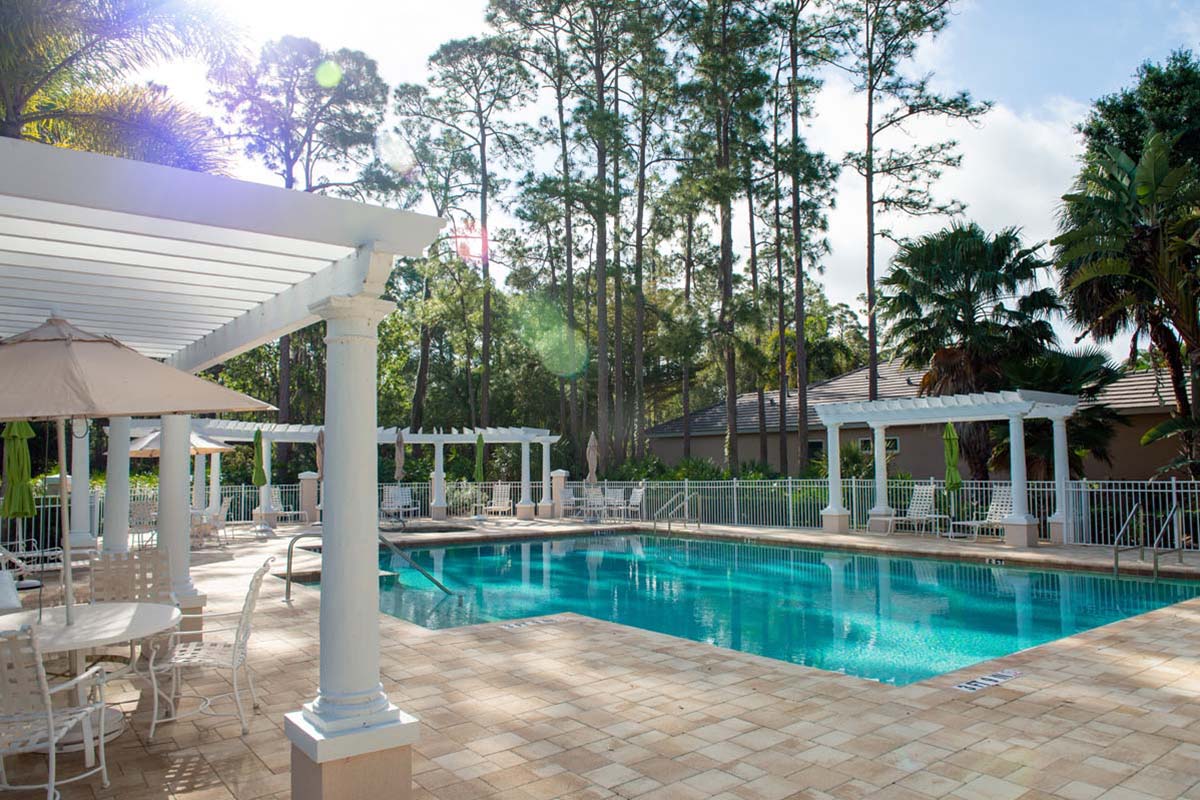 Office Hours
Monday - Friday:  9am - 4pm
Office closed weekends